Don't Exaggerate
A Political Statement in the Form of Hysteria
Don't Exaggerate, the title poem of Howard Barker's first collection, is a narrative written for the actor Ian McDiarmid.
Howard Barker's first volume of poetry reveals aspects of a complex dramatist whose work is regularly performed on the major stages of England and Europe.  A painful sensibility to the European experience, and a trenchant analysis of masquerade and decay, make many of these poems — whose subjects range through Hungary, France, Cuba and Japan — a mode of public statement, exploring the failure of democratic idealism and outrage at torture, blackmail and deception.
Don't Exaggerate was acclaimed on its first performance at the Thoughtcrimes Festival at the RSC's Barbican Theatre in 1984.  It has since been widely performed and featured in the Barkler play season at the Pit in 1985.
Book tickets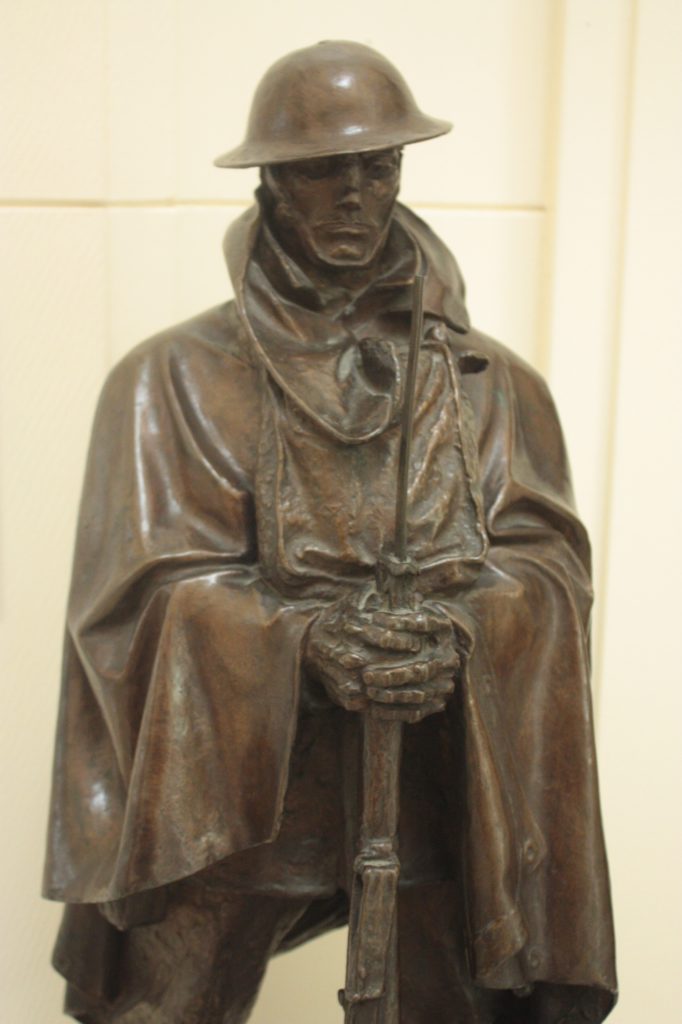 Born in Bristol, Patricia studied Music at Nottingham University, initially as a double bass player.  After her degree — discovering she had a voice — she went to London where she studied singing, and subsequently began her career as a professional singer.
During this period, she specialised predominantly in Early Music, particularly music of the renaissance and Baroque periods. Work with ensembles and orchestras — such as the BBC Singers; The Schutz Choir, directed by Roger Norrington; the Hilliard Ensemble; the Moterverdi Choir; and the Sixteen, directed by Harry Christophers — meant giving performances and concerts in England, and further afield at festivals in European countries such as France, Spain, Italy, Poland, Finland, and North and South America. She took part in many recordings too, and sang much of the repertoire classed as 'Spritiual Minimalism', working with the composers John Tavener and Aarvo Paart.
A move to Paris in the 1990s saw her broadening her musical experiences.  She continued working in the field of Early Music, notably with Les Arts Florissants directed by William Christie, but performed much of the repertoire of contemporary music, both in ensembles and as a soloist, taking part in premieres of pieces written by a string of composers, such as Jean Guillou, composer and organist of the church of St Eustache in Paris, and Philippe Hersant.  Many of these concerts took place at the Pompidou Centre, IRCAM, the Theatre of the Chatelet, the Salle Pleyel, and many of the major concert venues and churches of Paris. She also worked with the Orchestras of Lille and Lyon, and toured extensively throughout France, Switzerland, Belgium, Austria, Germany, and the Czech Republic.
Patricia took part in the Theatre Festival in the South of France as a singer and performer in "Landschaft mit Argonauten", a play written by the German playwright, Heiner Müller.  This led to her combining concert work with theatre and opera, working in Lyon, the Opera Garnier in Paris, and the Paris Opera itself.
For several years now, she has taken an interest in the work of Howard Barker, having attended productions of his plays and listened to performances on the radio.  In 2010 she took part in a series of workshops at Exeter University, where Barker then held a fellowship, and had the opportunity to perform his work.  It was there that she discovered the poem "Don't Exaggerate", and performed a fragment of the piece.  She now has the opportunity to perform it in its entirety.
Author
Howard Barker's first play was performed at the Royal Court Theatre Upstairs in 1970. Subsequently, his works were played by the Royal Court, Royal Shakespeare Company, the Open Space Theatre, Sheffield Crucible, and the Almeida.
He is currently Artistic Director of the Wrestling School, a company established to disseminate his works and develop his theory of production. His work is played extensively in Europe, in translation, in the United States, and in Australia.  He writes regularly for radio, both in England and Europe. He is the author of plays for marionettes and has written three librettos for opera. Howard Barker is the author of two works of theory, and five volumes of poetry. He is also a painter. His work is held in national collections in England (V&A, London) and Europe. Barker has written a collection of essays on the nature of theatre, published as Arguments for a Theatre (Manchester, University Press).
Howard Barker's plays are known for their fearless exploration of power, sexuality and human motivation. His texts overflow with rich language, challenging of ideas, history, beauty, violence and imaginative comedy, all brought together within the extremes of human experience to create a powerful and compelling theatrical experience.
Simon Barnes is a freelance production manager working between London and Bristol. Studying Music at the University of Bristol, he underwent training in Acousmatic composition under James Carpenter and Neal Farwell for which tonight's sound content has been influenced by. Whilst at university, he held residency as the production manager of the Bristol Operatic Society, Music Theatre in Bristol and 1945 Productions, along with operating as the training manager for the Bristol Stage Technicians Association. Simon works as a venue manager and Senior Technician for venue chain theSpaceUK, specialising in production management for the Edinburgh Festival.